The misunderstanding of traditional plywood factory planning.
★The plan is just a map, neglect the power of planning.
Many plywood factory planners simply believe that plywood factory planning is a drawing to show equipment layout.
Plywood production technology is in fact a engineering systems, and has the distinct characteristics of industry, it involves many aspects of knowledge and experience, plywood factory construction is a systematic project, in addition to involving the product itself, but also the planning, building, water and electricity, fire protection, environmental construction, production equipment and production line, factory, transport and logistics, labor safety, storage, production site management and so on. It is a series of related field and subprojects, and a combination of these results. Because of the rapid development of the plywood industry, its knowledge and experience are updated very quickly. Therefore, the production technology planning of a plywood enterprise usually requires a team with many professional abilities to complete it.
Plywood whole plant intelligent planning generally divided into several stages. Each stage must have solid foundation work, each stage and stage achievement should be generated report as the basis of the next stage, the report involves basic data analysis, economic analysis, management analysis and factor analysis, etc. The layout of the production line should be the inevitable result, based on a large number of data analysis.
Plywood whole plant intelligent planning can make plywood production more efficient, and can effectively reduce the production cost, and help factories to establish a basic process management system, lay the foundation for the factories of self-improvement.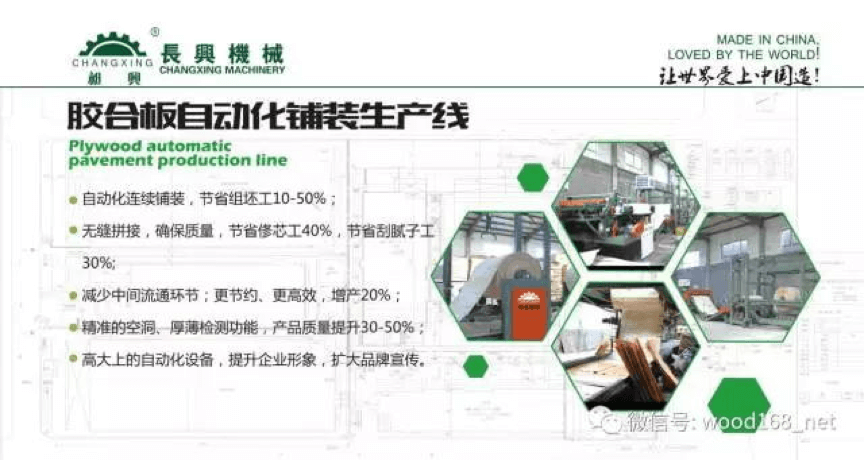 ★No accurate strategic objective, going after high level aimless.
At present, many factories ask for more intelligent, numerical control equipment, robot and industry 4.0. Some big scale plywood factories blindly purchase a large number of numerical control equipment, such as robots equipment used in plywood production. It does not adapt with enterprise production reality, will be idle and waste.
Most of the domestic plywood manufacturing level is low and the management of enterprises is relatively weak. The basic framework of modern industrial production are not perfect,. It is hard to reach 4.0 industrial in this case. For example, a lot of plywood factories have no complete process drawing for plywood, also does not have the modern technological design team (most companies understand plywood process design as down the list), the team will give difficulty to operate a automated plywood factory, so industrial 4.0 is nothing for this.
The numerical control equipment for plywood production, especially the CNC equipment of plywood, can only complete certain types and special kinds of plywood, not be all-purpose. And background maintenance and the design of machine action programs need more requirements.
Using robot application in plywood industry also need to be careful, for a specific plywood products and occasions, the robot can play a role. But in much plywood factories, the robot cannot replace human work.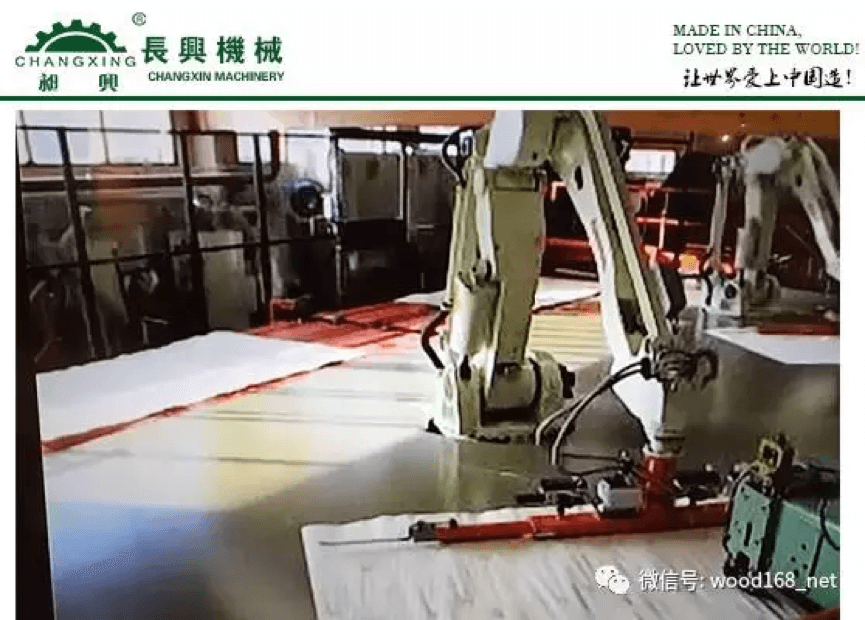 ★There is no whole staff participation and not accepted by front-line workers .
Many plywood production technical planning are controlled by few senior members , not for all levels workers. Some front-line workers can not join in this production process, they will be against this new change. There will be some contradictions
In fact, the end users of plywood production technology are front-line workers, who often have their own understanding and requirements on the production equipment. Therefore, the success of plywood production technology planning depend on the participation of front-line workers, they need try to operate many time, after negotiation and understanding, and finally compromise with each other to achieve the relative equilibrium of each factor. Only accepted by the front-line workers and management personnel, that can be translated into actual production capacity.
In addition, the modern plywood production technology is not only the responsibility of the manufacturing sector, and also design team ,raw material supplier and sales departments are closely linked, their participation will lead to a better result.