What are the classifications of plywood machine?
Views:5 Author:Site Editor Publish Time: 2019-09-18 Origin:Site
The plywood machine classification is mainly depends on the plywood production process.
The main machines and functions as following:
1. Log debarker can debark the log and log leather, make Irregular log suitable for the veneer peeling.
2. Veneer peeling machine is important plywood machinery.it is used to produce core veneer and face veneer for plywood making. spindleless veneer peeling machine is suitable for wood diameter less than 600mm.both soft and hard wood can be peeled by our spindleless veneer peeling machine.
3. Veneer drying machine , which is used to remove the moiture of veneer.the fresh veneer mositure is more than 50%.only after drying,the moisture can be less than 10%.that is very good for making plywood.Veneer dryer machine has tube type veneer 4. dryer machine,hot press type veneer dryer machine and continuous type veneer dryer machine. different models have different drying capacity.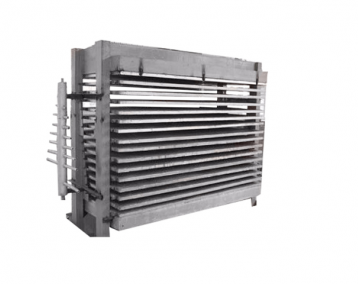 4. Core veneer builder machine is used to jont the 4*4 or 4*3ft veneer into 4*8ft veneer.this core veneer builder machine has two models. one is 4ft core veneer builder machine,the veneer coming into machine direction is Vertical (4ft length side).the other one is 8ft core veneer builder machine,the veneer coming into machine direction is Horizontal (8ft length side).
5. Plywood paving line used to pave the veneer to plywood. it is the core veneer paving platform.using the plywood paving machine, save loabor quantity and improve the production capacity.
6. Glue spreader machine is used to coat the glue on the core veneer and plywood on average.the glue spreader machine has three rollers and four rollers.the glue spreader machine is divided into single-side coating machine and double side coating machine.it is mainly used in core veneer,multi layer plywood board,blockboard and so on.
7. Cold press machine is an indispensable production process.plywood cold press machine can let each veneer boned together.this process can let the mat plywood board strong and flat surface.
8. Hot press machine are used for : After through plywood cold press machines. pre-press, you should put the specific boards into the platens of plywood hot press machine. Specific boards will go through the pressure and high temperature provided by hot platen, then it comes out new board.plywood hot press machine can be customized according to client's requirement.plywood hot press machine usually has 500Tons,640Tons,800Tons,1200Tons....it has 10 layers,12 layers, 15 layers, 20 layers, 25 layers, 30 layers, 40 layers ,50 layers....
9. Sanding machine can sanding the wood-based board, such as the MDF, plywood, hot pressed mat-plywood board, LVL board, flooring board, door panel, WPC board. Sanding machine has calibration sanding machine and polishing sanding machine.
10. Edge cutting saw machine is important plywood machinery.It is used to saw cutting four end sides of plywood to get accurate plywood size.